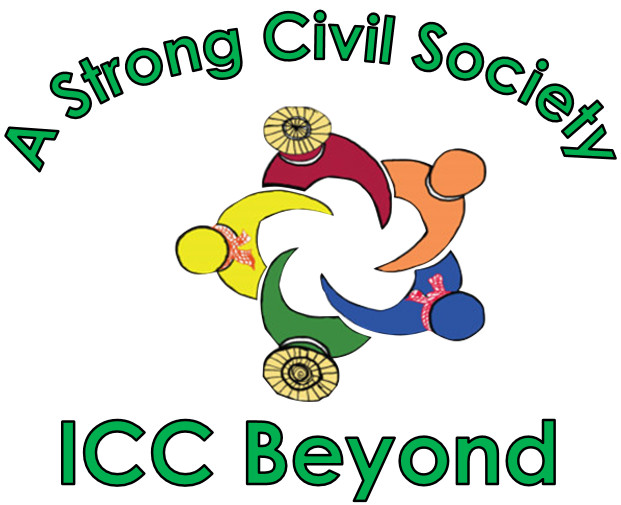 A new ICC service:
Consultancy
ICC Beyond program
Why is ICC providing consultancy service?
After Cambodia opened op for development work and aid in the early 1990ties, much good work has happened in Cambodia. But even as statistics show that Cambodia has developed significantly during the last two decades, there are still people suffering with needs not being met, and voices not being heard. ICC still sees a role for the organisation to play in the development sector. However, the development sector has changed positively during the last 20 years, with a growing Cambodian civil society. This is a step in the right direction for the country, to have a local civil society representing the citizens. However, there is still a need for local civil society organisations to grow in competence, expertise and unity.
What does ICC provide?
ICC Beyond is a consultancy program available to Cambodian civil society organisations. ICC Beyond services are within the areas of organisation, administration and development work. The competence of ICC Beyond is based on ICC's direct involvement in development work for more than 25 years. ICC has built up a significant level of local and professional experience and knowledge in development work in Cambodia, which is being utilised in ICC Beyond.
What does ICC want to achieve with ICC Beyond?
The purpose of ICC Beyond is to strengthening and uniting the Cambodian civil society by elevating the capacity and expertise of local civil society organisations. The aim is to see improved lives of people, resulting in a local society built upon justice and democratic values.
Who can benefit from ICC's consultancy?
ICC Beyond provides consultancy to Cambodian civil society organisations, such as local NGOs, development projects, associations, religious institutions, networks, movements, etc. ICC Beyond will prior to any agreement meet with the potential client and conduct a screening.
Kinds of consultancy service
Finance Coaching
1. Finance Procedure
2. Internal Audit

Create finance forms
Petty cash (incl. record daily transactions, create cash count sheet, cash count)
National social security fund
Anti-corruption policy(incl.fraud control)
Finance manual
Travel policy

Check of transactions
Analysis
Report with findings and recommendations
Management Coaching
1. Leadership & Governance
2. Strategy Plan

Organisation structure
Organisational development
Leadership styles
Board task and responsibility (incl. by-laws)

Vision, mission, values statements
Strategic analysis
Strategic focus
Cross cutting issues
Strategy Plan implementation
Development Work Coaching
1. Project Design
2. Proposal Writing & Fundraising
3. Report

Long-term sustainability plan (incl. advocacy)
Development approach

Proposal layout (incl. language, structure, template)
Donor networking

Monitoring & Evaluation
Report layout (incl. language, structure, template)
Donor relation
Other Consultancy Services Furthermore, ICC Beyond will be open to consider other kinds of service, if requested.
What does it cost?
Fee for the consultancy is to be agreed upon with the individual client, but as a starting point costs like e.g. teaching materials, transport, accommodation, per diem will be covered by client.
Hope to hear from you!
We would like to discuss with you how ICC Beyond best can meet your needs, and to explain more about our consultancy service. Please feel free to contact us, and we will together explore best way of collaboration.
Let us join together for a strong Cambodian civil society!
Contact Person:
Mr. SEK Chanbora
Email: er.coordinator@icc.org.kh
Mobile Phone: 078 232 339