ICC – HOSEA Project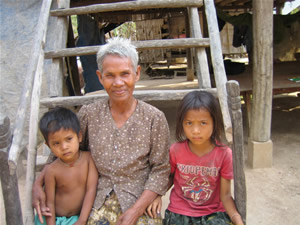 What is ICC – HOSEA Project?
ICC – HOSEA Project aims to improve the quality of life for children placed in the care of orphanages and other alternative child-care providers by supporting and equipping these groups to provide the best possible care for their children.
HOSEA = Helping Orphanages through Support, Education and Advice
What need is ICC – HOSEA Project meeting?
Over 50% of the Cambodian population is under the age of 20. A considerable number of these children and young people are considered 'at risk', with biological parents unable to care for them. In these instances, children are often placed in alternative care facilities, such as foster families, orphanages and pagodas, where they are cared and provided for until they reach adulthood.
Research conducted by ICC – HOSEA Project between 2001 and 2004 revealed that the majority of these alternative childcare facilities are concentrated in either Phnom Penh or the surrounding Kandal Province, with many struggling to care for the children placed under their supervision.In order to have the greatest impact on the lives of these children, ICC – HOSEA Project has taken the decision not to work directly with the children themselves. Instead, we focus on providing support, education and advice to child-care providers who are looking after these children every day.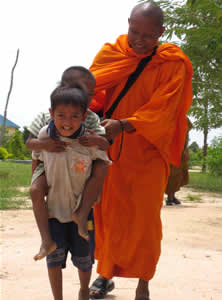 What work is ICC – HOSEA Project involved in?
Established in 2001, the idea behind the approach of ICC – HOSEA Project is simple: Support caregivers to provide quality care and be positive role models to the children in their care, and through this, increase the likelihood that these children will do the same for their own children, therefore impacting the wider community and Cambodian society as a whole.
Caregivers > Children > Families > Communities > Society
To achieve this objective, ICC – HOSEA Project focuses its efforts on conducting training workshops and hosting learning retreats for those responsible for the day-to-day care of children who are not their own. These sessions address key issues related to the welfare of children, such as basic parenting skills, meeting the emotional needs of children, understanding HIV/AIDS and tackling drug addiction and violent behaviour. Through this training, our hope is to impact both the attitude that caregivers have towards the children in their care and the quality of care that they provide.
We primarily focus on improving the care of foster children and reducing the discrimination they face from the local community. To this end, we provide training for key local people to run community parenting clubs that change attitudes towards foster children in their community.
A number of educational materials have also been developed to help caregivers communicate important lessons about personal health and hygiene, sexual health awareness, and how to tackle discrimination against disabled children. At ICC – HOSEA Project, we see knowledge and education as vital to building up the confidence of those caring for children, helping them to do so to the best of their ability.
ICC - HOSEA Project also works alongside the Ministry of Social Affairs of the Government of Cambodia to ensure that the policies affecting alternative childcare providers take into account the needs of the children living there. In addition, we are also actively involved in linking orphanages, pagodas, foster families and other caregivers with non-governmental organisations (NGOs) that have the experience, training and resources to help them improve the level of care offered to children in these facilities. It is part of our commitment to partnering and networking for the benefit of these caregivers and the children under their supervision.
What are the hopes of ICC – HOSEA Project?
ICC – HOSEA Project recognises that institutions are not the long-term solution for these children. However, we are committed to the vision of seeing children who find themselves in alternative care facilities being loved and valued as members of a 'family', with opportunities to access education and discover more about God, themselves and their place in the world.
We have hope for the future of these children – hope that, despite having grown up in alternative care facilities, these children will mature into confident and secure young adults who play a full and active part in the life of their local community and the wider Cambodian society.