ICC-FAST Project
What is ICC-FAST Project?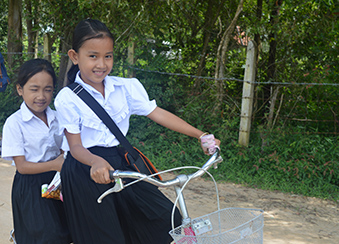 photo by VIDP
The ICC-FAST Project started in 2012, which works toward improves family wellbeing through poverty alleviation, community empowerment and children's education of least served communities in 14 villages of Kampong Rou and Chantrea districts, Svay Rieng province.
FAST = Family And School Transformation
What needs is ICC-FAST Project meeting?
ICC-FAST aims to empower families of self-help groups and members of youth clubs to produce sufficient nutritious foods and incomes to meet their basic needs. Decrease of school dropout rate among students and sustain their well-being by increasing active participations of parents; teachers and local authority.
In what ways does ICC-FAST Project work?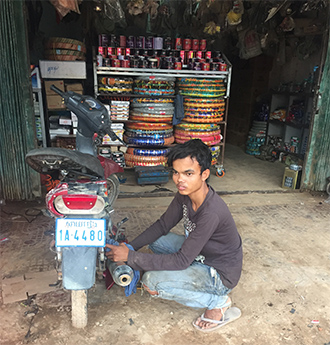 photo by VIDP
ICC-FAST facilitates the self-help groups and youth to address their needs using their own resources to improve their living condition. Provides capacity building on saving and credits, home gardening, fish farming, and animals raising. Train on cross-cutting issues relevant to different age groups on gender, environment, health, community peace building, and child rights. Build a strong cooperation with local authorities and NGOs to respond to the needs of the communities and to strengthen the civil society.
ICC-FAST project is working directly with Parent-Teacher Associations (PTA) to build their capacity and strengthen them to understanding their role and responsibilities, which includes:
Develop and implement school-plans
Encourage enrolment of children into school
Monitor the educational process of students
Mobilize resources and financial management
Involve with construction and maintenance of school-infrastructure
Share experience and life skills
Ensure disaster-prevention both within and outside of the school
What are the hopes of ICC-FAST Project?
Reduced unemployment among youth and they are making better use of their time and resources. ICC-FAST provides training and capacity building, which enables youth to find jobs and increase their income.
ICC-FAST aims for children to finish school at least to grade 9. Students are given the opportunity to participate with various project activities, in order to learn, develop and become important resources for their local community and the larger civil society. Families are increasing their incomes and can meet their basic needs, and are living together harmoniously. The target families become a transformed agent in their neighborhood.